December 8th, 2014
It's not really a surprise. I've known about her pregnancy for the past six months. I just wasn't thinking that I would make anything…and then I had second thoughts. It might be nice to make a baby blanket. You know, it's a small project and I seem to be able to finish smallish projects these days. So, why not! It's only a couple weeks before Christmas. I'm not busy! Heh.
Here's my starting fabric: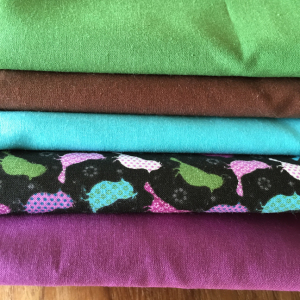 One, two, three… Go!