My weekends have been a blur this year and I've spent much of my time being wonderfully creative: One retreat spent figuring out whether digital photo album design is my direction, another, helping friends bottle a barrel of wine.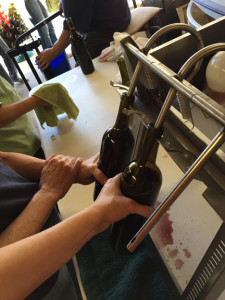 However, last weekend, I created stuff!
My client requested colorful cards for her annual birthday set. I designed them with a thoughtful stamp and silk flowers. My process was to cut the paper and stamp, then coordinate flowers and assemble, finishing with a blingy brad for sparkle. By the time I'd finished 50, I had a vibrant garden on my desk!