My weekends have been a blur this year and I've spent much of my time being wonderfully creative: One retreat spent figuring out whether digital photo album design is my direction, another, helping friends bottle a barrel of wine.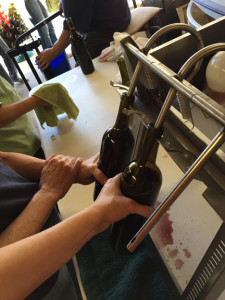 However, last weekend, I created stuff!
My client requested colorful cards for her annual birthday set. I designed them with a thoughtful stamp and silk flowers. My process was to cut the paper and stamp, then coordinate flowers and assemble, finishing with a blingy brad for sparkle. By the time I'd finished 50, I had a vibrant garden on my desk!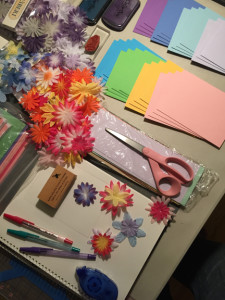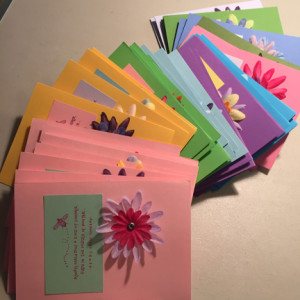 Next up: sewing!
At a workshop with Joe the quilter last year, learned a fun technique for assembling 6″ blocks. I zipped together a bunch of them, but didn't make the second cut and promptly set them aside. Fast forward…
When I pulled it out again, I realized that there really wasn't much fabric left and I should just make as many blocks as I could. Below, I have the 5″, 4″, 2″ and 1″ strips waiting along the left side while chain piecing the 3″ pairs.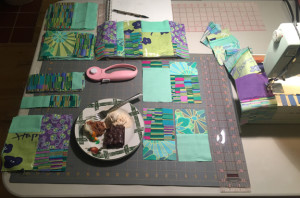 I totally forgot about making another round of 'block strips' and cutting again. Oh well, I'll blame that on hot-from-the-oven brownies! 😉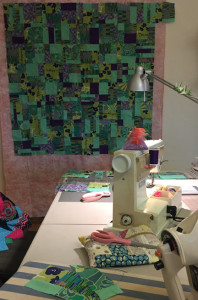 Once I began assembling this quilt, I liked the fact that only the corners had to match up. It took me a little time to double check, but I think it looks fun. Like minty, purple ice cream!