Recently, I visited a local Modern Quilt Guild with a couple friends.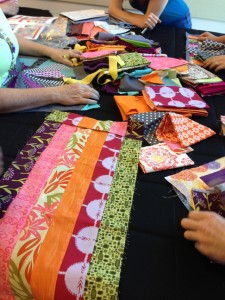 One of the projects that drew me in was a small group round robin block. All the fresh fabrics were jumbled like Halloween candy on the table. As we were late to this group, my friend & I split the strip-pieced swatch in the foreground. I thought I might slice it up and reconstruct the block like my red striped pillow from last year, but I changed direction and put on a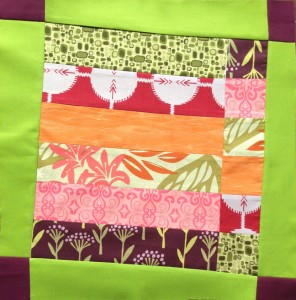 skewed border instead. I'd like to work more on the corners, but I like the wonky feel for my first BAM-a-Lot Block.
(NOTE: this is MY starting block for others to add sections or borders around.)