Before Shiitake left us, he said: "Be kind to each other. Stay creative. Dream bigger. Enjoy life & L❤VE."
Losing both our 'sweet sixteen' kitties made for an excruciatingly difficult year.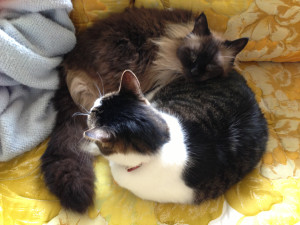 Shiitake has been a true blue fighter. Finding his way without best friend Orion, fulfilling his dreams as a world-class caterwauling champ, and protecting our territory all while weathering a trifecta of health issues & even surgery.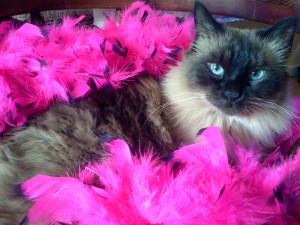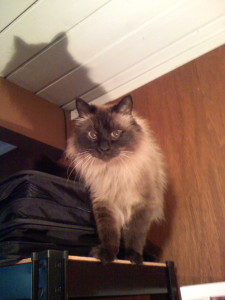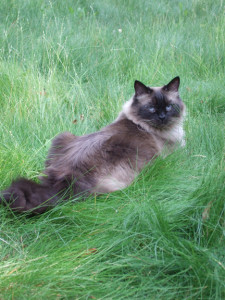 While still a yearling, Shiitake fell in the pool then immediately scrambled out, raced into the house & slammed into a wall, J laughed until it hurt while I grabbed our wild ball of dazed energy. He has been a fluffy, stinky, flippy, tree climbing, little bear.
We will dearly miss you, Bright Eyes.