March is always a good month to learn new techniques.
That said, I jumped into an intriguing workshop today: Paperless paper-piecing with Cristy Fincher. (more about Cristy here) We used her Folded block template.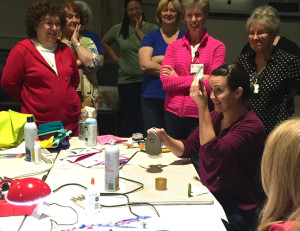 There are some super fun ways to piece fabric and Cristy's glue-basting technique is quite ingenious. I don't tend to like pins, so this was especially perfect for me. (Look: no-pin sewing!)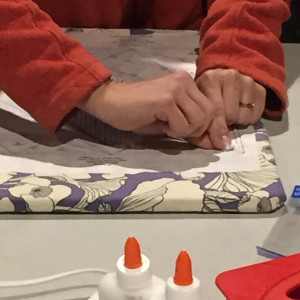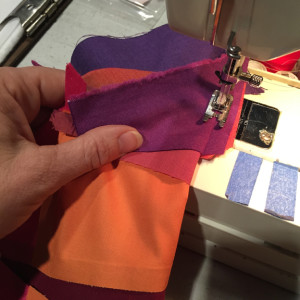 Choosing fabrics was a little tricky if you wanted the finished block to resemble 3-D paper.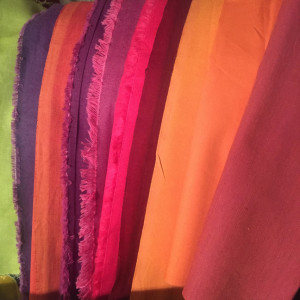 There was a bit of prep-work, labeling (extremely important!) and cutting out the pieces, pressing them to a prepared template, starching one seam and sewed them up (removing the template first). Easy Peasy!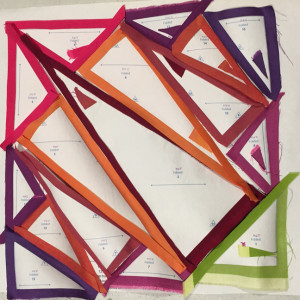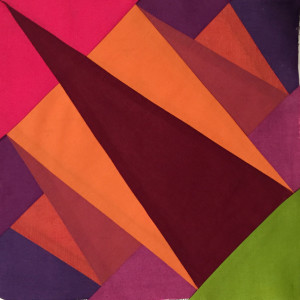 It was also fun to multiply the block with a simple Frames App and watch how the repeat changed based on the direction.
[Update 4/24/2015]
Made the decision to enter the 2015 Pantone Quilt Challenge and I think the Mulberry shot cotton would look nifty switched with the Brick, so I've made a second version: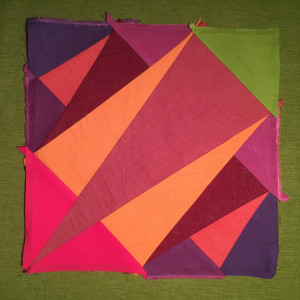 Here are the two pieced blocks on the left, a freshly cut block in the upper right and one ironed to the templates, ready for glue-basting in the lower right.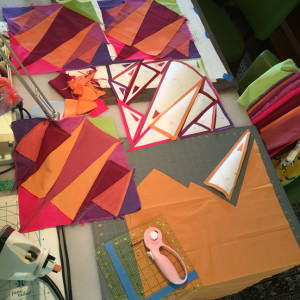 Designing an appropriate border is a bit daunting, so I go 'old school' and pull out my color pencils.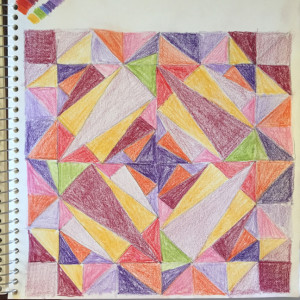 Cristy created an intricate border for her piece with multi-pieced HST's. This works to add a sliver of lime green in my border, but I decide to stick to simpler HST's for the rest.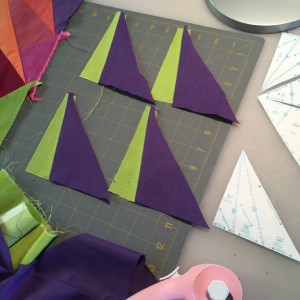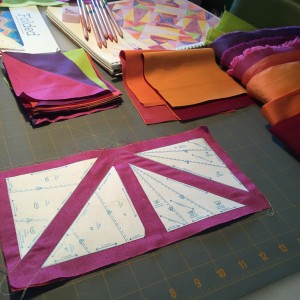 Done, and the finished top measures 33″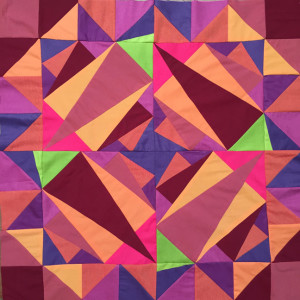 Yay! Now it's time to finish the back!