Seems with all that's going on this year, I'm having trouble focusing on any of my own projects.
Luckily, there's a round of BAM conversations to distract me. It's been especially nice to spend a little time with a new fabric palette each month and figure out what I want to 'say' within that context.
For February, I'm intrigued by A's print choices. Jewel-toned diamonds, graphic flowers and purple! Well, I like purple.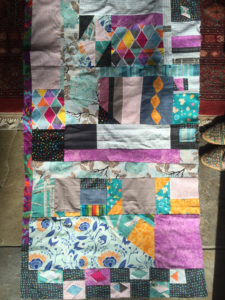 Once I decide to use pink kitties as my signature fabric, I make my Half Square Triangles with the Magic 8's Method, which incidentally you can find here.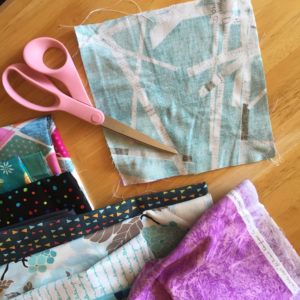 As I lay out my blocks they seem to work best along the right-hand side. Actually, one even creates an unexpected house motif. Along with my finish, here are a few of my favorite parts: